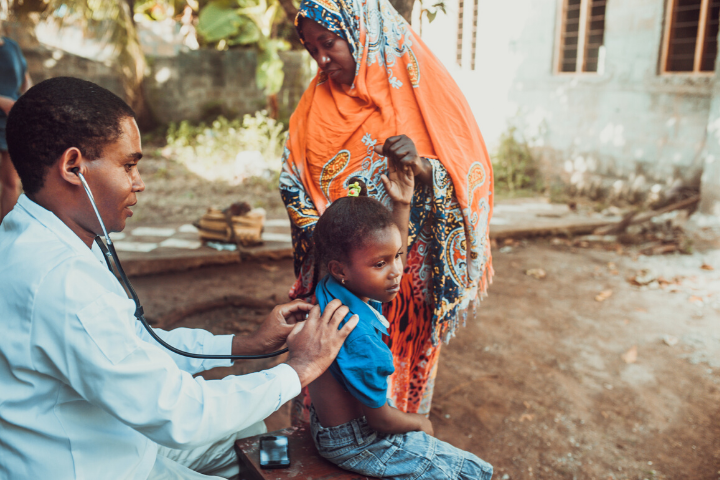 Dr. Evelyn Gitau, Director of Research Capacity Strengthening at the African Population and Health Research Center (APHRC), introduces the new Gateway on AAS Open Research.
Today we announce a new partnership with The African Population and Health Research Center (APHRC) to launch a Gateway that brings together the ground-breaking work supported by APHRC. In this guest blog, Dr. Gitau tells us a little more about APHRC and the new Gateway.
The African Population and Health Research Center (APHRC) is one of the continent's premier research institutions and think tanks, exploring issues on population health and wellbeing. Headquartered in Nairobi, Kenya, the Center seeks to drive change with evidence led by a growing cadre of research leaders from across sub-Saharan Africa. At APHRC our research agendas are oriented to global and continental development priorities – driven by the belief that Africa and African-generated evidence must be at the forefront of decisions supporting improved growth and development in the region.
We are delighted to be working with AAS Open Research to build a Gateway on the platform. Through this Gateway we hope to cultivate greater recognition and visibility of APHRC as a leading voice in the implementation of regional and global development agendas.
APHRC has long been a supporter of data sharing, with one of our strategic aims being to provide open access to quantitative and qualitative data for setting targets and tracking progress toward national and global development goals. Our commitment to ensuring engagement and impact for academic outputs beyond traditional metrics is another key factor in our support of the AAS Open Research publishing model.
The APHRC Gateway launches with three research articles, representing the broad scope of our work, including nutritional supplementation in pregnancy, quality of life predictors in the elderly and occupational noise effects. The first of these three papers focuses specifically on counselling and knowledge on iron and folic acid supplementation among Kenyan mothers-to-be and was described by a reviewer as "addressing an important topic in a region that is understudied".
We look forward to building on this content collection and welcome APHRC researchers and collaborators to submit to the Gateway.
Established in 1995 as a fellowship program to nurture African research leadership, the Center has over the years become synonymous with research vigor, leadership and influence. For the last three consecutive years, 2016-2018, APHRC has been recognized as the top global health and domestic health policy think tank in the Global Go-To Think Tank Index by Pennsylvania University and was the laureate for the 2015 UNFPA Population Award. You can find out more at https://aphrc.org/.
---