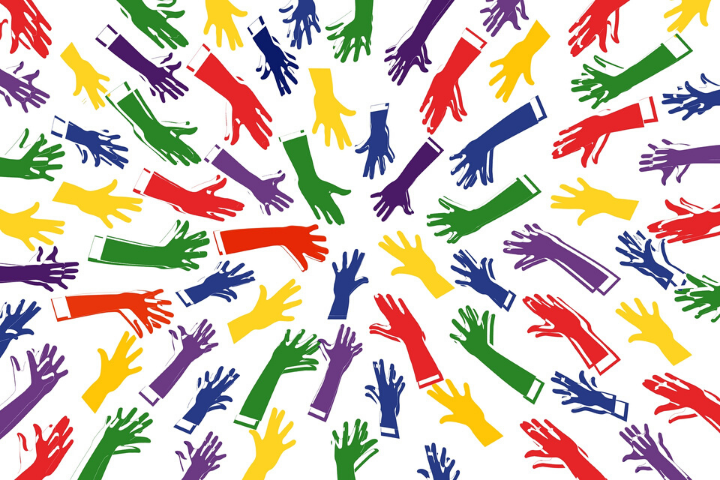 Neglected Tropical Diseases (NTDs) have always been a part of Professor Francisca Mutapi's life, even from a young age growing up in Zimbabwe, where NTDs are prevalent. Now, a Fellow of the African Academy of Sciences in Biosciences, Co-Director Global Health Academy, and Deputy Director Tackling Infections to Benefit Africa (TIBA), she is shaping national and global policies around them. In this blog, she talks about her global family, the one she found being part of the AAS fellowship, and all the nurture and support that family provides in helping build a science career.
The AAS Fellows are eminent scientists elected based on their publication record, demonstrated innovation, leadership roles and contribution to policy. Fellows provide strategic leadership to shape the AAS's programmes, engage with governments to enable wise scientific investment on the continent, serve as reviewers for AAS grant applications and as mentors to early career scientists.
Why everyone needs a champion 
Throughout my career, starting from senior school, I have had fantastic champions. They were senior academics who nurtured and supported my interests in science and research. We all need such individuals, whether that is a champion, mentor or role model. Similarly, we also need to pass this on, i.e. nurture and support the next generation. I have been incredibly lucky in my champions and supporters, they have given me their time, support and shared their wisdom.
Navigating through the challenges of academia 
All academics face the specific day-to-day aspects of academic life, which we all have to navigate through. These include publishing research, obtaining competitive funding for research/fellowships, fixed-term contracts early in your postdoctoral years, obtaining a tenure position, establishing and running a research group, getting promoted and balancing teaching, research, administration and personal responsibilities.
For me, these challenges have been solved by developing and utilising a series of skills in my toolbox, including dialogue, compromise, self-organisation, prioritisation, clear goals and above all hard work and excellence.
Challenging health inequity  
I conduct and lead basic scientific research on the policy, practice and implementation of NTD control, in Africa. My interest in biology is from the quest to understand how I function as a living organism. My research interest in NTDs goes back to my formative years in Zimbabwe where NTDs are prevalent. 
My work has contributed to shaping national and global NTD policies by working closely with the World Health Organisation (WHO), the African Union Commission (AUC) and local governments in affected countries, impacting millions of lives. Most notably, my work has led to the WHO revising the paediatric schistosome — parasitic flatworms that cause schistosomiasis commonly known as bilharzia — treatment policy.
Prior to our studies, children below 5 years old were excluded from schistosome treatment with the drug of choice, praziquantel (PZQ). Our immunology, epidemiology and field studies challenged this health inequity, providing PZQ safety and efficacy data, on which basis, the WHO revised the paediatric schistosomiasis treatment policy, making ~50 million African children eligible for schistosome treatment. Our work has also contributed to the implementation of Zimbabwe's national schistosomiasis control programme targeting 5M primary school children.
I am also helping shape research and training in Africa through current membership on several independent advisory and strategic boards including the WHO Africa Regional Director's Advisory Board, the UK Government's Department for International Development (DFID) Science Advisory Group, the UK Research and Innovation Global Challenges Research Fund Strategic Advisory Group, board of Uniting to Combat Neglected Tropical Diseases and the Wellcome Trust Global Monitor External Advisory Board.
I also sit on several funding committees including the Royal Society/African Academy of Science Future Leaders – African Independent Researchers, Gates Grand Challenges Africa and the NIHR Global Health Research Fund. I have trained over 20 active global health scientists in the UK and Africa. I have also led international collaborative research teams for over 20 years and trained more than 100 African scientists, clinicians and fieldworkers.
A global family  
I am a fellow of the Royal Society of Edinburgh, the African Academy of Sciences (AAS) and Zimbabwe Academy of Sciences. As a fellow of the AAS, I have a platform to make a significant contribution to the lives of millions of people on the African continent directly through my own work as well as through leveraging the AAS's networks and global influential voice. Examples of this include, my contribution to the AAS's Alliance for Accelerating Excellence in Science in Africa (AESA) platform as a an advisory committee member 2015-2019, and our TIBA collaboration training workshops with the AAS on intellectual property delivered through our colleagues at the African Union Development Agency (AUDA-NEPAD) and TIBA's contribution to the formulation of the AUC's Health Research and Innovation Strategy for Africa (HRISA) 2018-2030 again with AUDA-NEPAD and AAS.
An important part of being an AAS Fellow is the global family it brings. Some of my strongest/loudest champions and supporters are AAS fellows starting with the colleagues who nominated me (they know who they are, so thank you) and the colleagues I have worked with on various projects. I have gained a lot from the counsel and support of my AAS colleagues and I will actively be passing this on to other AAS Fellows and affiliates, particularly new ones!
I think African institutions can put structures and strategies in place to nurture women pursuing a career in science, helping to support excellence, invest in ambition and then expect and accept only the very best.
Earn your stripes  
The advice I would give to women is the same as I would give to men. There is no substitute for passion, drive for your work and professionalism. There are no shortcuts to hard work. Your work must speak for itself so that if necessary, it outweighs any prejudices.
You should know your weaknesses (sooner rather than later is good), put structures in place to mitigate against them and strive for excellence. Similar to any other profession, a successful career in academia (whatever the subject) requires the following; learning and moving on from failure, being resilient and persistent (politely), accepting and acting on constructive criticism and the ability to troubleshoot. It takes time and effort to develop expertise in an area, so one must be prepared to work (sometimes in obscurity), as they earn their stripes building their expertise.
---