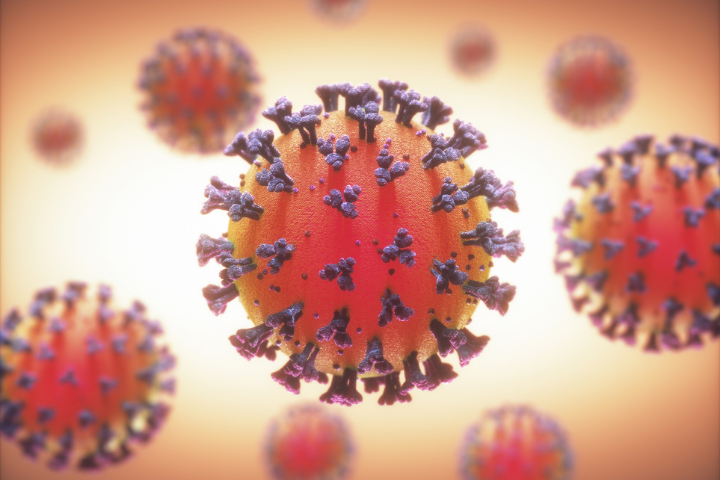 The Developing Excellence, Leadership and Training in Science in Africa (DELTAS Africa) programme, funds Africa-based scientists to amplify the development of world-class research and scientific leadership on the continent while strengthening African institutions. DELTAS Africa is implemented through the AESA Platform. AESA (The Alliance for Accelerating Excellence in Science in Africa) is a funding, agenda-setting, programme management initiative of the African Academy of Sciences (AAS), the African Union Development Agency (AUDA-NEPAD), founding and funding global partners, and through a resolution of the summit of African Union Heads of Governments. DELTAS Africa is supported by Wellcome and the United Kingdom Foreign, Commonwealth and Development Office (FCDO formerly DFID). The ongoing DELTAS Africa is a USD 100 million programme funding eleven programmes spanning 54 institutions from Africa and 24 European institutions.
DELTAS Africa's goal is to produce researchers with the capacity to publish and lead locally relevant and high-quality research to impact health science, policy and practice in Africa. To achieve this, the DELTAS Africa Theory of Change (TOC) is predicated on building research leadership through supporting growth of excellent research environments, scientific citizenship, research training and scientific quality.
This blog series explores how the eleven DELTAS Africa funded consortia were able to leverage on the TOC for DELTAS Africa and pivot in real time to support an Africa-wide response to COVID-19, influencing research and policy across the continent and beyond.
In this blog post, we look at how African scientists and Institutions supported by the West African Centre for Cell Biology of Infectious Pathogens (WACCBIP) moved fast to conduct essential COVID-related research. This includes completing the first detailed molecular analysis of SARS-CoV-2 viruses sequenced in Africa.
Rapid response in understanding the virus
Three weeks after Ghana confirmed its first case of COVID-19, scientists at WACCBIP, successfully sequenced genomes of SARS-CoV-2, the virus that causes the disease.
The team of scientists, including two DELTAS Africa PhD Fellows, analysed a batch of 15 samples using next-generation whole genome sequencing methods (an approach to sequence the DNA to determine an organism's set of genetic instructions). Whole genome sequencing allowed the team to track and compare changes in the structure of the virus to understand the origins and behavior of various strains circulating within the country and how they may evolve overtime.
The sequences were completed in collaboration with colleagues at the Noguchi Memorial Institute for Medical Research, WACCBIP's partner biomedical research institution at the University of Ghana.
An evolving virus
Studies investigating the evolution of the virus found that there was not only community spread of the virus, but it had evolved locally, and that the national public health authorities were likely to be underestimating the threat. "We completed the first detailed molecular analysis of SARS-CoV-2 viruses sequenced in Africa and, in two batches of samples, we identified five [strains] of the virus that are circulating within Ghana," said Dr. Peter Quashie, a Senior Research Fellow at WACCBIP. "Because of the quality of our sequences, we were able to track and link the different samples to each other and see which samples likely had similar ancestry. We were able to identify unique substitutions or genetic changes which were identified in Ghana and have either not been identified elsewhere or are known random mutations that occur in-country."
High infection rate
In October 2020, Dr. Quashie presented a webinar sharing results of a related seroprevalence (determining infection rates in a population) study with significant public health implications.
The scientists used a pre-validated antibody rapid diagnostic test (RDT) to determine exposure to SARS-CoV-2, by detecting COVID-19 antibodies in participant blood samples. The study was conducted over a two-month period in public places, including municipal markets, lorry stations, shopping malls, COVID-19 testing centers, and other research institutions and health centers near Ghana's capital.
Overall, a prevalence rate of about 20% was detected from a random sample of 1,305 consenting participants. Indicating that significantly more people had been infected by SARS-CoV-2 than Ghana's 47,991 confirmed cases, that was suggested at the time.
"This was probably an underestimation because these tests are not 100% sensitive, so they could miss a good percentage of people who have been exposed," said Professor Gordon Awandare, Director of WACCBIP. "Having said that, if you think about it in terms of the numbers, the Ghana Health Service reported about 47,000 cases nationally, but if you look at an estimated prevalence of approx. 20% in Accra, with a population of around 6 million, that gives you about 1.2 million people who have been infected in the past."
Engaging the public and policy makers on COVID-19 research evidence
The WACCBIP team have worked hard to share their research with the Ghanaian public through a range of activities, including webinars and press engagements. Scientists involved in the Centre's COVID-19 research efforts have appeared on more than 50 radio and television interviews. Additionally, the team have organised events to speak about safety measures and distribution of face masks to encourage adherence.
They have also directed their engagement efforts at influencing public health policy around the control of the disease. The Center routinely shares policy briefs on their research with sector government agencies, such as the Ghana Health Service. These have attracted public acknowledgements of the research from both the President and Vice President of Ghana.
What next?
WACCBIP has further studies planned. The Centre is in discussions with donor agencies to obtain funding to conduct more seroprevalence studies in other parts of Ghana and neighbouring countries. Future research will explore how the human immune system reacts to the presence of the virus, aiming to find ways to stop it from causing disease.
---