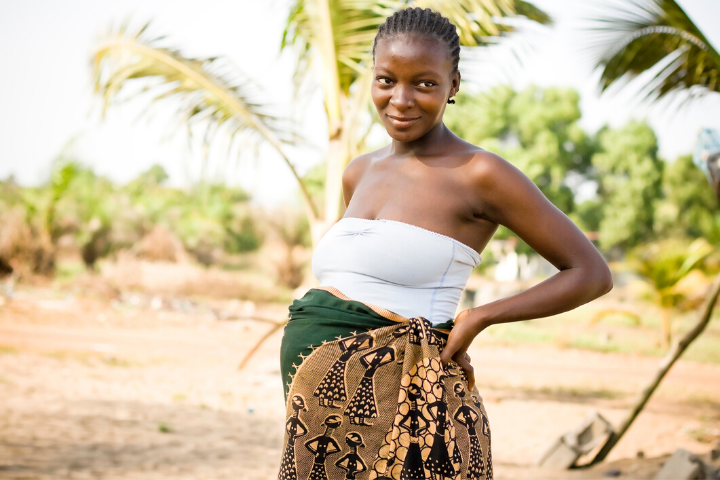 The African Academy of Sciences (AAS) is implementing the African Science Technology and Innovation (STI) Priority Setting programme, which is engaging Africa's science leaders and political stakeholders to identify of the top scientific priorities that, if addressed, offer the highest return on investment for Africa's sustainable development. Over a five-year period, the programme will be developing, publishing and disseminating to relevant stakeholders, a set of position papers communicating the top 10 scientific priorities for Africa. In this blog, AAS Grand Challenges Africa members Dr Moses Alobo and Colette Adhiambo, detail the process for setting R&D priorities for maternal, neonatal and child health and why these are important for Africa.
Redempta (not her real name) is a 21 weeks expectant mother with her third child and has not attended any Antenatal Clinic as required within the last three months. Since the onset of coronavirus, she is afraid of going to the clinic despite her feelings of lightheadedness and mild weakness. She takes tea with a lot of sugar to feel better.
Redempta is not alone, other expectant mothers are also fearful to go the clinic during the Covid-19 outbreak.
This is a growing concern in Africa that increases the difficulty of delivery of maternal and neonatal health (MNH) care. Coronavirus is not the only impediment to achieving better outcomes in MNH, conflicts and other epidemics of emerging infectious diseases, such as Ebola, have also been damaging. as well as preventable factors associated with weak health systems. This has led to recent efforts to identify and define the four grand challenges in Maternal, Neonatal and Child health and their related areas of priority.
Achieving quality Maternal, Neonatal and Child Health (MNCH) in Sub-Saharan Africa (SSA) remains a notable challenge even as we turn into a new decade. Africa is home to about 17% of the world's population but carries a heavy burden of an estimated 0.3 million maternal deaths, 2.5 million neonatal deaths and 2.6 million stillbirths every year.
Four grand challenges to improve healthcare for mothers and their children
Some areas and countries in Africa still have estimated maternal mortality ratios (MMR) that exceed 1000 per 100,000 live births, with an average of 534 per 100,000 live births in SSA, over twice the global MMR average of 211 per 100,000 live births in 2017. Although these figures are indicative that Africa still bears the largest burden of poor maternal and child health outcomes, the Millennium Development Goals provided the impetus that has led to global improvements in MNCH over the past two decades with a 44% reduction in maternal mortality and a 53% decline in child mortality. This was a commendable decline that has now decelerated to a plateau.
The Sustainable Development Goals (SDGs) present an opportunity to further build on these improvements by aiming to reduce the global maternal mortality to less than 70 per 100,000 live births and to reduce neonatal mortality to at least as low as 12 per 1,000 live births and under-5 mortality to at least as low as 25 per 1,000 live births in all countries.
As a first step to mitigate the high burden of mortality, morbidity, and disability due to maternal and neonatal conditions, the African Academy of Sciences (AAS) in partnership with the UK Academy of Medical Sciences (AMS) and supported by the Bill and Melinda Gates Foundation (BMGF) undertook a research priority setting exercise in Maternal and Neonatal (MNH) health care across Africa to address four grand challenges: better care during pregnancy, better care at birth, better postnatal care for women and their newborns and better hospital care of sick newborns.
Developing MNCH research priorities for Africa
These four priority areas were identified by MNH experts in a workshop held in Nairobi in September 2018, bringing together MNH experts from various fields of research, policy makers, academia and funding. The participants requested for research priorities for MNH in Africa to be defined (see report here) for us to know which key areas in science and research are crucial in accelerating implementation and developing innovations.
This research priority setting exercise applied the Child Health and Nutrition Initiative's (CHNRI) method. This model was first used in 2008 and has become a leading method used to set global, regional and national research priorities in various areas in health including maternal, newborn, child health and nutrition, reproductive health, disability and dementia. CHNRI systematically collects and transparently scores research options against pre-established criteria in each field by applying the wisdom of crowds principle. It is a democratic system that leverages on the varied experiences of the experts in MNCH on the continent to a consolidated voice. More than 900 different MNCH experts participated.
Collection, weighting, cleaning and scoring of research priorities
Survey participants were requested to submit up to four ideas across the spectrum of health research, e.g. in the four domains that cover description (epidemiology), discovery (new interventions), development (improvement of existing interventions), and delivery (implementation research, including health systems). They were also to consider mortality, morbidity, and disability when submitting their research ideas.
To capture the views of a wider society and enhance representativeness, a criteria-weighting exercise was undertaken at another MNH experts meeting in June 2019.
In August 2019, 8 members of the steering committee of the MNH experts convening for 2019 for Africa met and voted on the top final research priorities collected from the initial survey. This step was marked by additional cleaning and rewriting of the questions to improve the fidelity of the research priorities. These final research questions were then shared in the follow-on survey for scoring by MNH experts with experience in Africa. Participants were asked to score research options against the criteria. Research priority scores and average expert agreement have been calculated and these findings will be disseminated shortly. The AAS's Grand Challenges Africa scheme prioritizing maternal health, and their advocacy efforts with policymakers can drive change more easily when they have access to accurate and concise information. We hope this will be achieved through this exercise and have a lasting impact on improving the quality of MNCH in Africa.
---