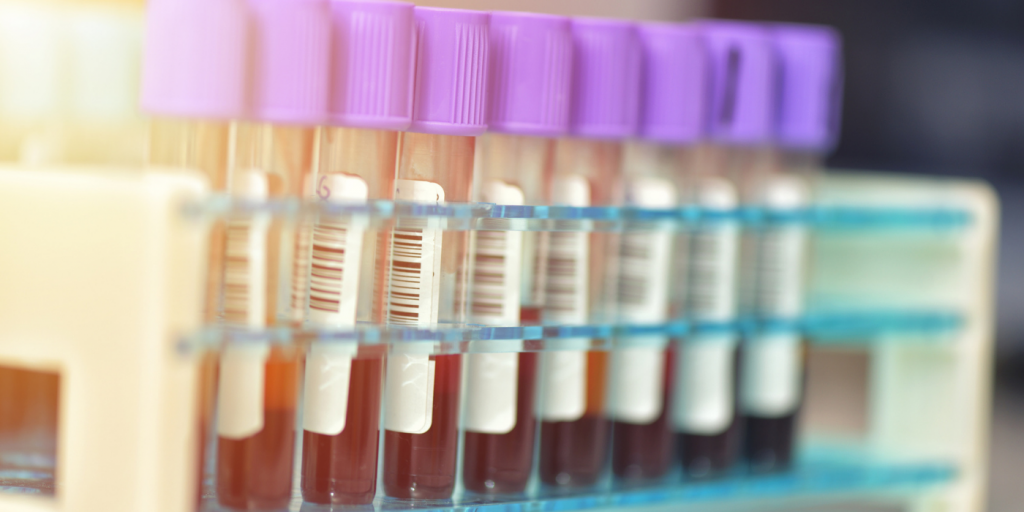 The African Science, Technology and Innovation Priorities (ASP) programme team recently spoke to Pamela Andanda, Professor of Law at the University of Witwatersrand, Johannesburg (South Africa) and Jennifer Maroa, Clinical Trials Consultant at the African Academy of Sciences on Africa's data and biospecimen governance and policies.
Our discussion was centered around the need to monitor African data and biospecimen collection, storage and reuse, and why this is the century for Africa in establishing governance and policies on use, application and research on such information.
Below are extracts from that discussion.
Why is data and biospecimen governance important in delivering science in Africa?
Over decades, and likely centuries, research has been taking place in Africa. Locally, capacity and infrastructure to analyse the biospecimens and data has been weak, and in many cases absent, necessitating that biospecimens and data be shipped abroad for analysis. Over the years, a few organizations have focused on capacity building and thus currently we have a growing number of African institutions with the right capacity to conduct research and analyse the data locally thus, the status quo needs to change. Analysing the data locally provides opportunities to build and boost local infrastructure and to ensure the continent benefits from commercial outcomes of the data analysis.
How are you addressing collection, sharing and use of African data and biospecimens?
The idea has been to establish a data and biospecimen governance committee that identifies the gaps within this area and provides recommendations to key stakeholders and institutions, including research institutes, academic institutes, governments etc. We would then have the right governance structures in place to facilitate the ethical use and re-use of data and biospecimens for the benefit of the continent. The structures should ensure handling of the data and biospecimens in a way that benefits local communities and participants that engage in this research and its related activities.
What would these benefits to communities look like?
When you take a data set and analyse it, it gives an insight. It tells you something and that something can be used in many ways depending on the data. For example, a data set might lead to development of a product such as a drug, vaccine or even device. These products are of commercial value and are sold at a profit to the manufacturing company. But the people where these data came from do not know that that happened if it was not tracked. Secondly, if this specimen were to be processed locally, it means we will need local skills to do that. So, it would mean that people can be trained, and people will have jobs. Building this capacity locally means that you are creating opportunities for jobs and for local expertise to acquire a new skill. Adding to this, one expects that if there's a product out of the research, participants and local communities engaged in that research should be primary beneficiaries, easily and cheaply accessing research products before being made widely accessible. Changing the status quo would enable communities involved in research to be given first priority in benefiting from the outcomes of research whether in the form of knowledge or products.
Tell us about the data governance prioritization and what has been achieved to date?
The ASP programme implemented through the Alliance for Accelerating Excellence in Science in Africa (AESA), a partnership of the African Academy of Sciences (AAS), the African Union Development Agency (AUDA-NEPAD) and global partners engages Africa's science leaders and political stakeholders to identify top scientific priorities that, if addressed, offer the highest return on investment for Africa's sustainable development. Over a 5-year period, the programme will be developing, publishing and disseminating to relevant stakeholders, a set of policy papers communicating top scientific priorities for Africa. In 2019, the programme hosted an expert meeting to discuss data and biospecimen governance and policy gaps and potential recommendations. Since then, we have put together an policy paper, 'Recommendations for Data and Biospecimen Governance in Africa', which was published early this month. Out of this, we further developed a policy brief which is currently being reviewed awaiting publication.
You can read a recent Nature article on this policy paper: Give African research participants more say in genomic data, say scientists (Feb 15, 2021).
Once the outcome report, policy paper and policy brief are published, what is next?
Our goal is to widely disseminate the papers to key stakeholders including researchers, funders, research institutions and university leadership, governments to mention a few. We want to share the papers within the right circles that can implement the recommendations. The idea is to identify the right people who would champion the priorities and recommendations resulting in their implementation. Obviously, a lot of these recommendations also require funding, and the aim is to begin to see more investments allocated to these priorities. This requires that we speak to interested and committed major local and global partners. So if you read the paper, you would see that funders are also called upon to be more sensitive in the way in which they do their funding and input of clauses that appear in what is usually quoted in the "grant conditions" especially when it comes to grantee's data and the like.
What will action taken as result of the recommendations look like?
People that are participating in science research need to have some level of benefit, whether it's capacity building, institutional strengthening, infrastructure, equipment – there are many ways of giving benefits back to communities. Overall, we would like to see that these recommendations going forward inform governance, policies and good research practice and management. The goal is that Africa will have regulations that are consistent across the entire continent. We are engaging with AUDA-NEPAD to ensure that these recommendations are shared amongst African Heads of States for implementation and for harmonization in the approach to data and biospecimen governance across the continent.
Read the full policy paper here >>
---