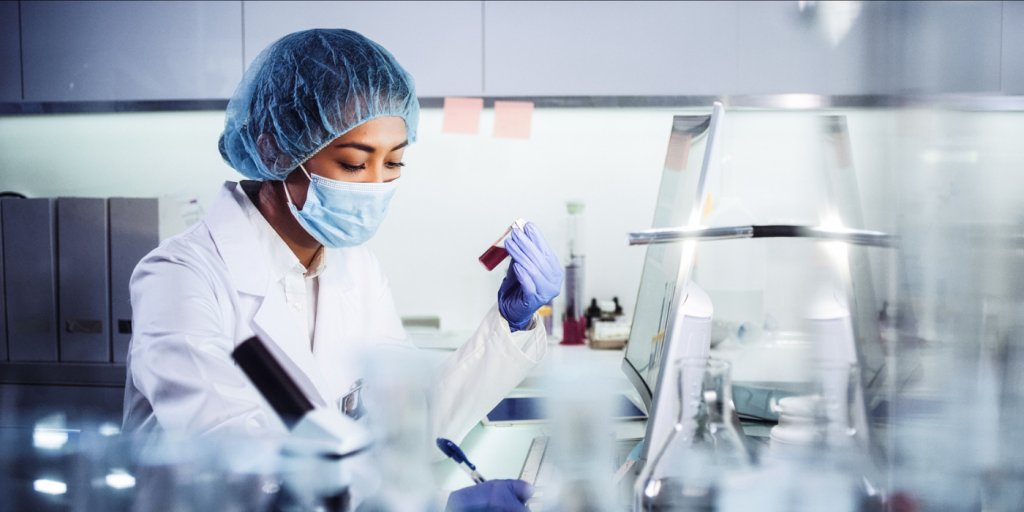 The Developing Excellence, Leadership and Training in Science in Africa (DELTAS Africa) programme, funds Africa-based scientists to amplify the development of world-class research and scientific leadership on the continent while strengthening African institutions. DELTAS Africa is implemented through the AESA Platform. AESA (Alliance for Accelerating Excellence in Science in Africa) is a funding, agenda-setting, programme management initiative of the African Academy of Sciences (AAS), the African Union Development Agency (AUDA-NEPAD), founding and funding global partners, and through a resolution of the summit of African Union Heads of Governments. DELTAS Africa is supported by Wellcome and the United Kingdom Foreign, Commonwealth and Development Office (FCDO formerly DFID). The ongoing DELTAS Africa is a USD 100 million programme, funding eleven consortia spanning 54 institutions from Africa and 24 European institutions.
DELTAS Africa's goal is to produce researchers with the capacity to publish and lead locally relevant and high-quality research to impact health science, policy and practice in Africa. To achieve this, the DELTAS Africa Theory of Change (TOC) is predicated on building research leadership through supporting growth of excellent research environments, scientific citizenship, research training and scientific quality.
This blog series explores how the 11 DELTAS Africa funded consortia were able to leverage on the TOC and pivot in real time to support an Africa-wide response to COVID-19, influencing research and policy across the continent and beyond.
In this blog post, we take a closer look at how the team at Makerere University/Uganda Virus Research Institute Center of Excellence in Infection and Immunity Training and Research (MUII-Plus) has built both human and infrastructure capacity to cope with national pressure applied with COVID-19, as well as other infectious diseases.
Dr Bernard Bagaya, a MUII-Plus-supported staff member at Makerere University College of Health Sciences (MakCHS), has been the Technical Head of COVID-19 testing at the Makerere University COVID-19 testing Laboratory since March 2020. Dr Bagaya has also been a member of the COVID-19 National Laboratory Subcommittee that plans, implements and monitors all testing for the National COVID-19 response.
Building capacity to respond to COVID-19
Established in 2008, MUII Plus (and its predecessor, MUII) has had an overarching goal of building both human and infrastructure capacity to respond to infectious diseases in the African context. In no previous health scenario has MUII-Plus' capacity been of such immediate national relevance as during this COVID-19 pandemic.
MUII contributed financial resources and technical expertise during the establishment of the first immunology laboratory at MakCHS, including provision of vital equipment and -80°C/LN2 freezer capabilities. This capacity in the immunology laboratory is now part of the aggregate of laboratories at MakCHS working together to test for and support COVID-19 research in Uganda.
Supporting national COVID-19 initiatives
The Makerere University capacity only comes second to the Uganda Virus Research Institute (UVRI) in sample testing and, as of 14 December 2020, has supported the Ministry of Health by testing 184,319 clinical COVID-19 samples. Data from our laboratory, and that from UVRI, when analysed showed the shifts in prevalence/incidence away from heavy truck drivers into the community, especially along trucking highways towns. These results were instrumental in supporting a need for a national survey, informing its design, sample size, stratification and sampling strategy. In addition, the immunology laboratory, together with its sister molecular biology laboratory at Makerere University, supported the Ministry of Health in conducting the 1st and 2nd national COVID-19 survey. The immunology laboratory capacity processed over 45,000 blood and saliva samples for storage and serology for COVID-19 exposure, contributing vital information to the planning of the national COVID-19 response. For example, the surveys confirmed existence of community transmissions not linked to travel or truck driving, and identified at-risk populations, including police and other security personnel, bar and lodges staff. The second survey also identified boarder districts as high prevalence regions, and informed decisions for the gradual easing of the national lockdown by the president.
MUII-Plus established infrastructure and supported human resources are also heavily supporting COVID-19 research with over 5 projects being run by the immunology lab. Significant among them is the processing and storage of blood cells, plasma, serum, urine and stool samples for the National COVID-19 Biobank project that will support current and future research. As of February 2021, stored samples have supported more than 20 research projects. For instance, biobanked samples have supported the validation of both serological (16 kits) and molecular (8 kits and still counting) diagnostics prior to being authorized by Ministry of Health – Uganda (MoH) and the National Drug Authority to be used in Uganda. The Biobank has given samples to the COVID-19 subunit vaccine development project (funded by government of Uganda), and contributed samples for the national SARS CoV 2 sequencing program for strain surveillance.
The immunology laboratory supported sample processing and running of specialized experiments for the study group that was evaluating the possibility of using blood plasma from COVID-19 recovered patients to treat COVID-19 patients who were not responding to any other treatments available. This capacity was very fundamental in informing doctors on the preliminary laboratory tests required on admission of COVID-19 patients, and the range tests that could assist them in predicting patients likely to worsen or progress to death so that early intervention is given.
A collaborative approach to combatting COVID-19 through research
MUII-Plus staff and alumni, in addition to supporting the national response and researchers, are by themselves actively involved in research in COVID-19. MUII alumna Dr Rose Nabatanzi (currently the Immunology Implementation Team Leader for MUII-Plus Makerere University/Uganda Virus Research Institute Center of Excellence in Infection and Immunity Training and Research) is the Manager of the Makerere College of Health Sciences Immunology Laboratory. She is the leader of the team testing performance of blood rapid diagnostic tests and advises the Ministry of Health – Uganda on the appropriate candidates for approval.
In addition, together with a wider team of researchers, Dr Nabatanzi and Dr Bagaya are Co-Investigators on the COVID-19 Subunit Vaccine development project funded by the presidential science initiative on development (PRESIDE). Dr Bagaya is also a Principal Investigator on three other projects of national importance, including the government funded project to establish manufacturing facility for molecular test kits for COVID-19 as well as other diseases in the future.
---